COMMA 2017: Muslim Ministry in a Complicated World
Dates: October 18- 21
Location: Chicago Area
Register HERE
---
Ministering in a Muslim Context Online Course
Dates: October 23- December 1
Description: Ministering in a Muslim Context is an online course designed to provide an accurate understanding of the worldview and practices of Muslims around the
globe. These new insights will result in a framework to confidently, effectively and lovingly minister the gospel to the Muslim heart and mind.
Register HERE
---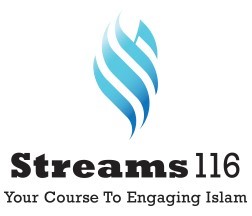 Stream 116 Training
Dates: October 30-November 7
Location: Southeast Christian Church, 920 Blankenbaker  Parkway, Louisville , KY
Description: 
Get equipped to minister to Muslims with the Good News of Jesus Christ. These training sessions include an intensive study of the Bible, personal experience, and practical application. $199 per person with meals and materials included.
Taught by a proven, highly effective, and dynamic international Muslim background believer, this course is designed to give you the insights, understanding, and tools to bridge gaps, speak confidently of your own Christian faith, and ultimately be able to share God's plan of salvation with Muslims.
Click HERE to register
---
Crescent Project National Conference 2017
Theme: Another Great Awakening – Muslims Responding to the Gospel
Dates: November 2-4
Location: Raleigh Durham, NC
Register HERE
---
International Day of Prayer for the Persecuted Church 
Date: Sunday November 5 and 12
For more information click HERE
---
Chicago/Tri-State Region COMMA Meeting
Focus: Thanks for what God is doing among Muslims in the Chicago/Tri-State region
Date: Saturday November 11
Time: 9am – noon
Location: Grace Bible Church, 398 W. Eggleston Ave., Elmhurst, IL
RSVP by Thursday November 9 here
---
Legacy Conference 2018: Liberty to the Captives
Dates: May 31 – June 2
Location: Dearborn, MI
Register HERE