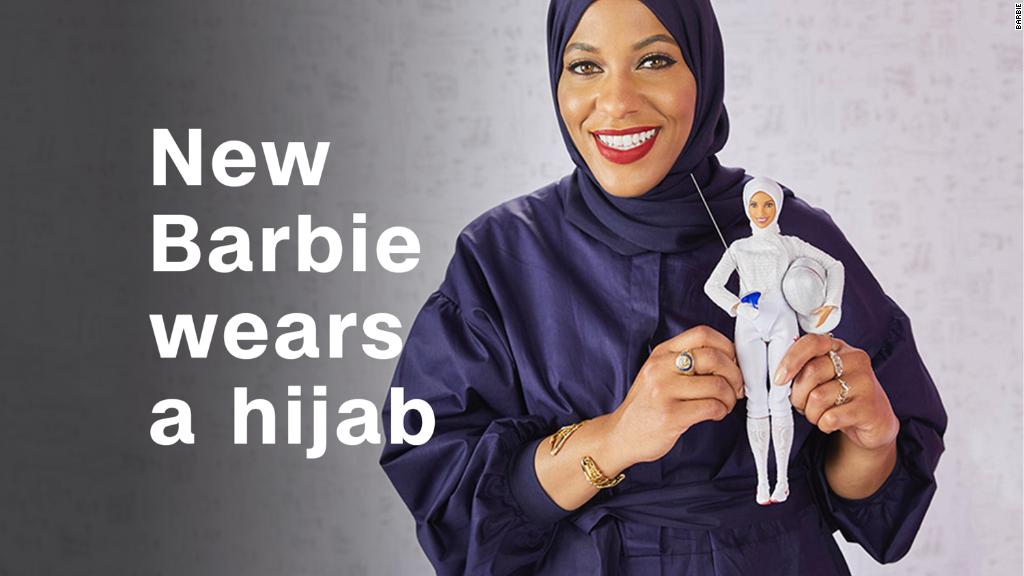 Barbie's first hijab: Meet the new Ibtihaj Muhammad doll
For the first time ever, Barbie will wear a hijab.
Mattel (MAT), which makes Barbie, announced Monday that the latest doll in its "Shero" collection will be modeled after Olympic fencer Ibtihaj Muhammad. In 2016, Muhammad became the first American to compete in the games while wearing a hijab.
 "I'm proud to know that little girls everywhere can now play with a Barbie who chooses to wear hijab! This is a childhood dream come true," Muhammad said in a tweet.
The news was announced at Glamour's Women of the Year summit. The doll will go on sale in 2018.
Barbie has been working hard to make its collection of dolls more diverse in an effort to broaden the brand's appeal.
Read the full article here: